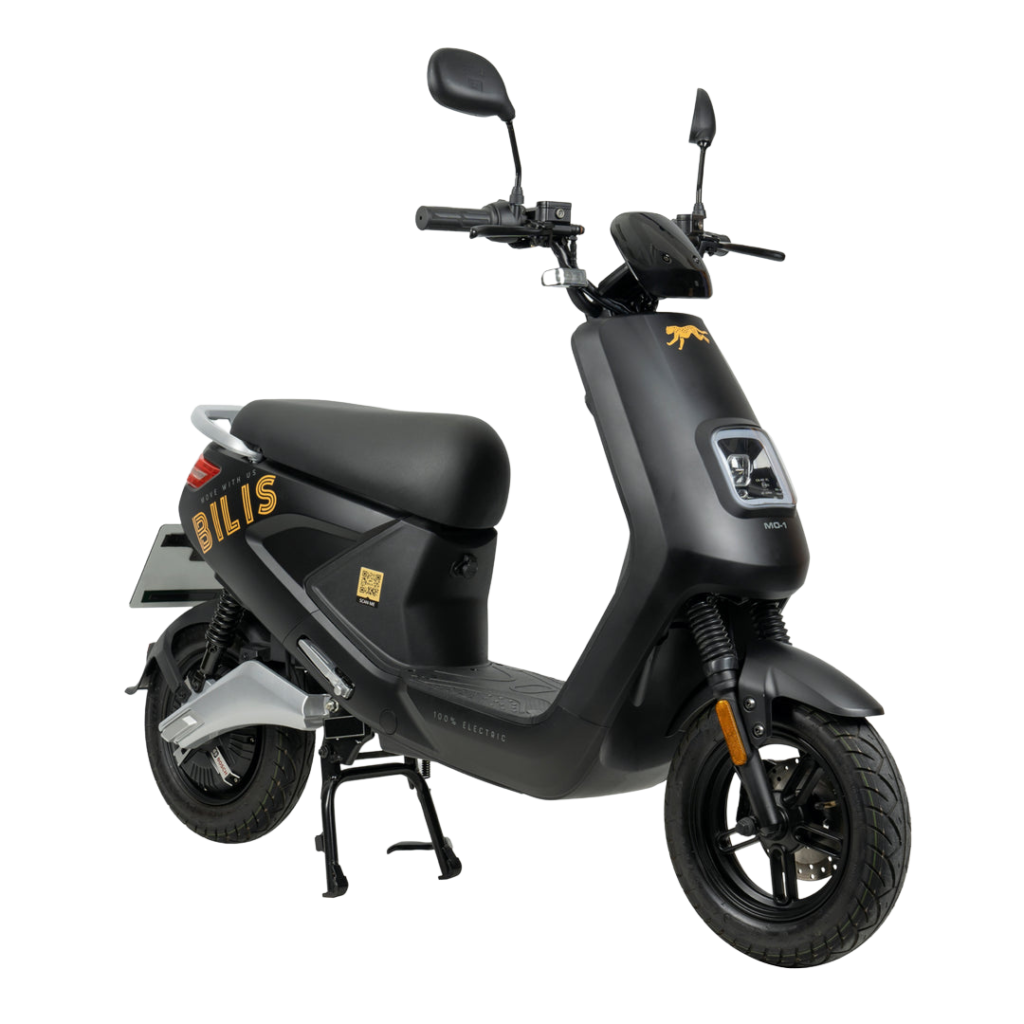 The all new Bilis Mo-1 (LX04) Electric Moped. Top speed: 30mph, Range: ~80 miles with 2 batteries as standard. Charging: Just like you'd charge your phone – from any 3 pin plug. 
3 year battery & bosch motor warranty (30,000 miles)
2 year moped warranty (20,000 miles)
14 day money back guarantee
Delivered, inspected and handed over by a Team Bilis Member, or Trusted Dealer Partner.
*Moped has space for 2 batteries. The 120 mile range model is an additional spare battery & charger.