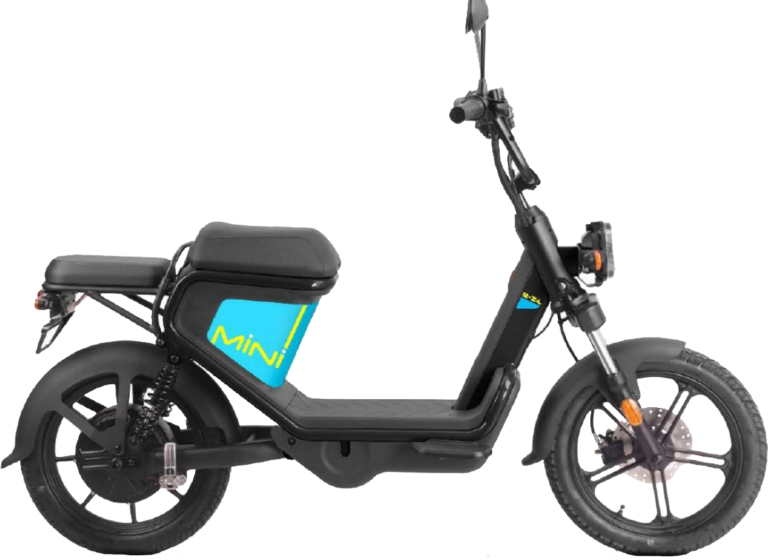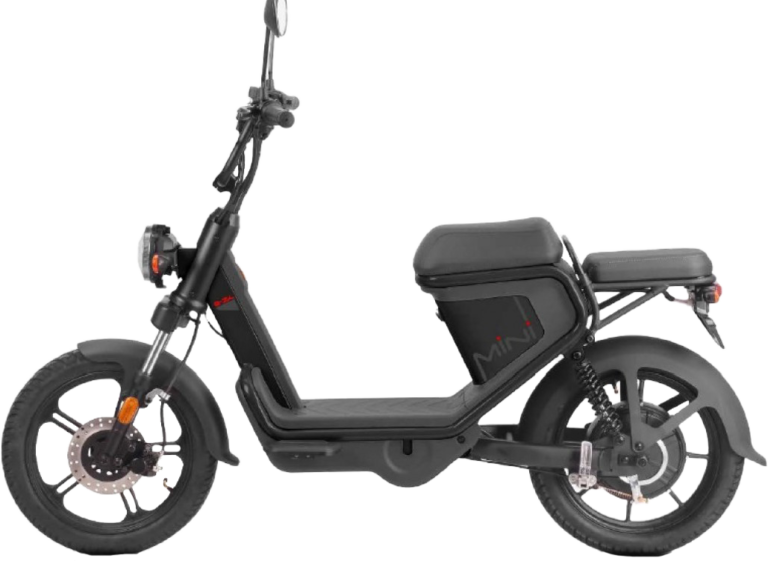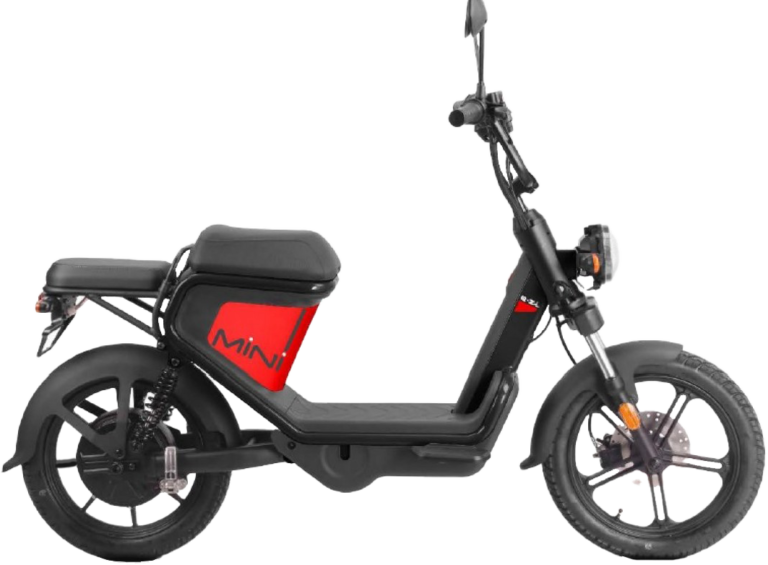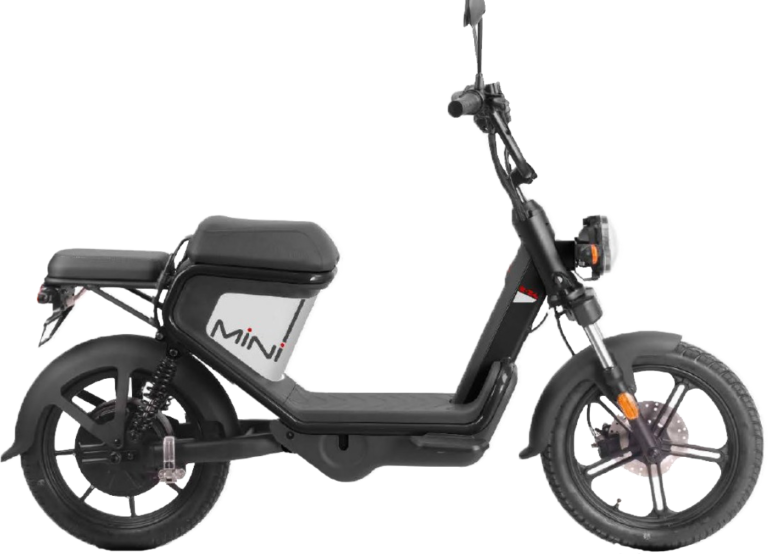 Full LED lighting – LCD display – Alloy wheels – Built-in alarm system – Keyless ignition – push-button start – switchable power levels – 48v 1000w rear hub motor – 48v 20AH lithium battery – top speed of 45kmh – front disc brake – rear drum brake – quick charge time of 7 hours.
The only time you need the keys is to either engage the steering lock or access the battery compartment, otherwise, the ignition system is keyless. THe e-Zi also comes with a built-in alarm system that is remotely operated by the keyfob and once activated not only sounds an alarm but also locks the rear wheel
Hydraulic front brake disc gives ample stopping power which is also supported by a rear drum brake
Powerful LED headlamp gives great visibility and makes you easily noticeable by other road users, the indicators are also LED as is the rear tail and brake lamp
48v 20AH lithium battery with a top speed of 45kmh restricted to meet UK 50cc licence requirements and a range of 45km
The battery can either be removed from the bike and charged separately or you can plug in directly to the e-Zi making changing easy and meets the needs of various customers
The telescopic front forks give a smooth ride, great handling and can absorb even the worst road surfaces
Supporting the telescopic front forks the e-Zi has twin rear shocks which to give a confidence-inspiring and comfy ride
The digital instruments are very easy to read and give you all the information you need while riding such as speed, battery levels, and power mode
Optional top box can be fitted instead of the rear pillion seat, give extra secure storage space.
The optional front basket can be fitted giving more storage space.