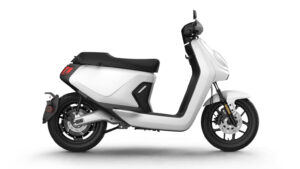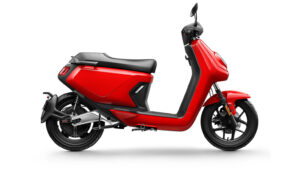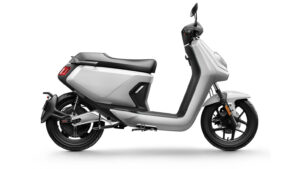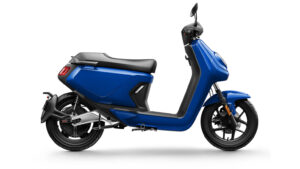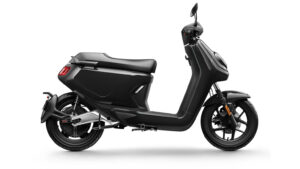 With a robust and larger frame, the MQi GT electric scooter gives you ultimate riding confidence on the road. The powerful 4th Generation Niu Energy Lithium Battery and BOSCH motor makes the MQi GT a force to be reckoned with. What's more, a 43mph top speed and 56 mile range featured on the MQi GT Extended Range offers the power you need to take charge of your commute.
Take on any road with 14" inch wheels that offer improved grip and handling. Increased ground clearance ensures the MQi GT can handle a variety of road conditions with ease, while optional wrap-around steel bumpers protect and extend the life of your scooter giving you confidence and peace of mind.
The MQi GT has been designed to be a comfortable ride for both rider and passenger. The MQi GT has a seat that is 30% longer than our NQi Series, built-in footrests, and an optional extended backrest for the passenger.
The NIU Cloud ECU has been upgraded to our next generation version 3.0 telematics controller. As the brain of the vehicle, it monitors, collects and analyzes vehicle information dozens of times per minute. This lets you remotely monitor the vehicle diagnostics and GPS anti-theft system. Plus, its OTA features allows you to wirelessly upgrade your scooter's software without having to bring it into a service station.
Our showroon in Oxford at HiQ Tyres & Autocare Oxford
Our showroon in Oxford at Grip Tyre Bicester
Xeromotorbikes Oxford
Oxford Motorbike MOT Centre
29 Ferry Hinksey Rd
Oxford OX2 0BY
Xeromotorbikes Bicester
(at Grip Tyre)
Victoria Rd, Bicester
Bicester OX26 6QD