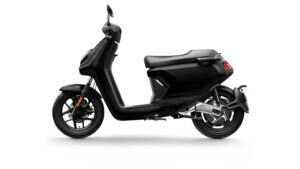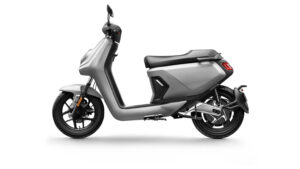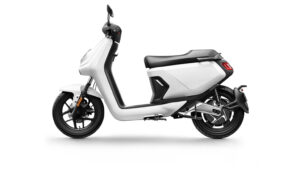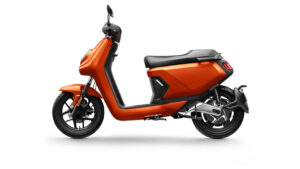 The Niu MQi GT EVO electric scooter is the best in its class – period.
Featuring a large, solid frame, but with a relatively light weight of only 128kg, the 5000W motor powers the EVO to speeds of up to 60mph, effortlessly competing with any 125cc moped on the market, petrol or electric. A customizable LED dashboard, 3 easy-to-switch riding modes, and brilliant lighting ensure that you can conquer any commute with ease.
The smart LED dashboard displays everything you need-to-know in a glance – battery status, riding mode, speed connectivity, and more. Express your style and switch between three unique display faces. Our 3rd generation iconic halo light offers wider, safer, and more efficient lighting. Equipped with daytime running lights and 360°illumination features, see or be seen both day and night.
Take on any road with 14" inch wheels that offer improved grip and handling. Increased ground clearance ensures the MQi GT EVO can handle a variety of road conditions with ease,while a rugged,durable steel frame guarantees confidence and peace of mind. Our Electronic Braking System (EBS) provides regenerative power that intelligently puts power back into the system when braking.
Our showroon in Oxford at HiQ Tyres & Autocare Oxford
Our showroon in Oxford at Grip Tyre Bicester
Xeromotorbikes Oxford
Oxford Motorbike MOT Centre
29 Ferry Hinksey Rd
Oxford OX2 0BY
Xeromotorbikes Bicester
(at Grip Tyre)
Victoria Rd, Bicester
Bicester OX26 6QD