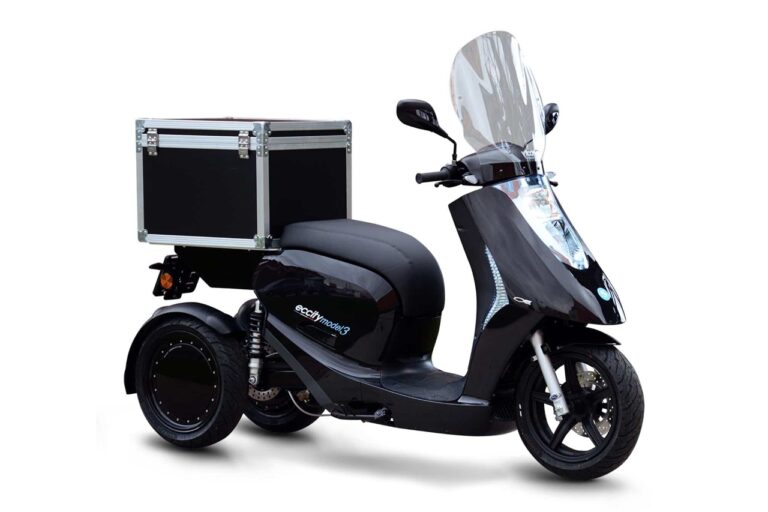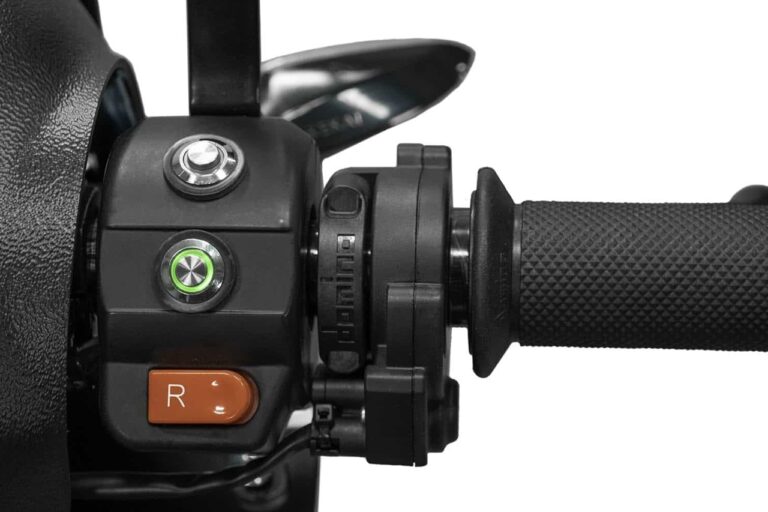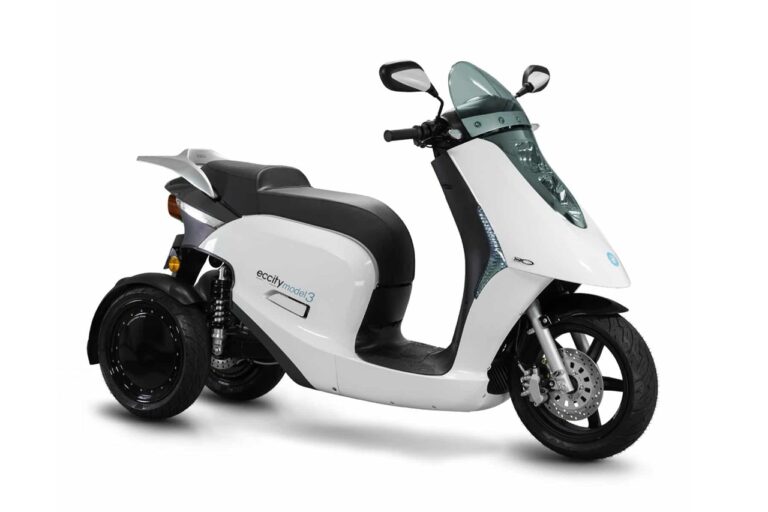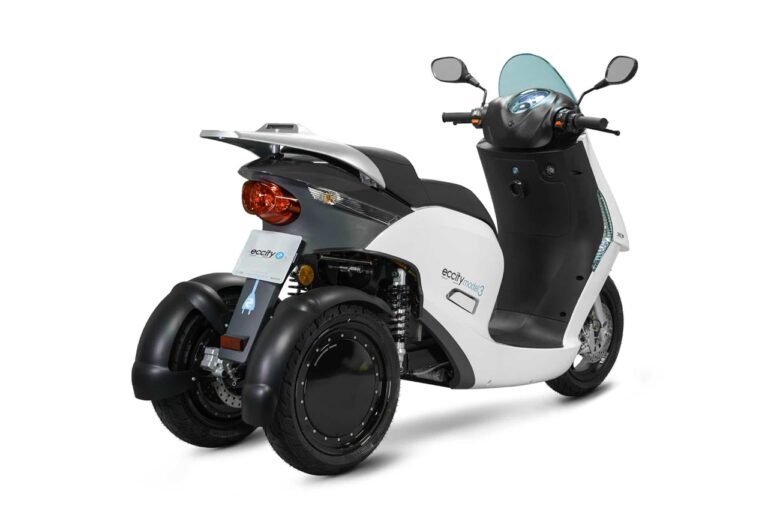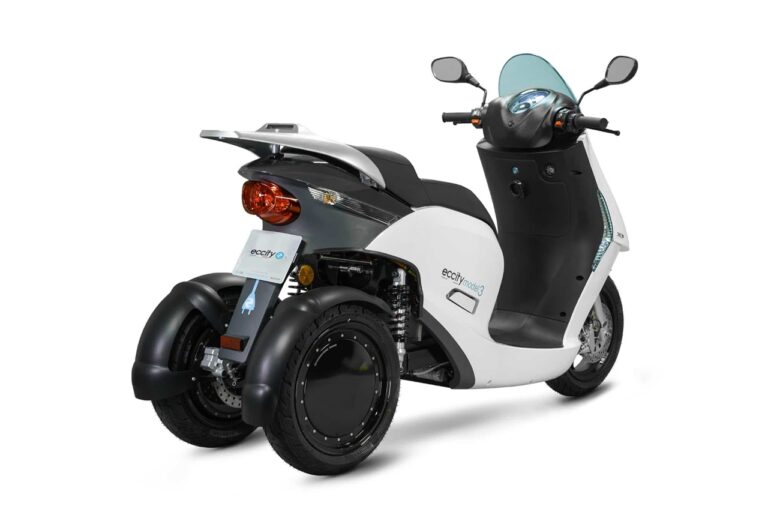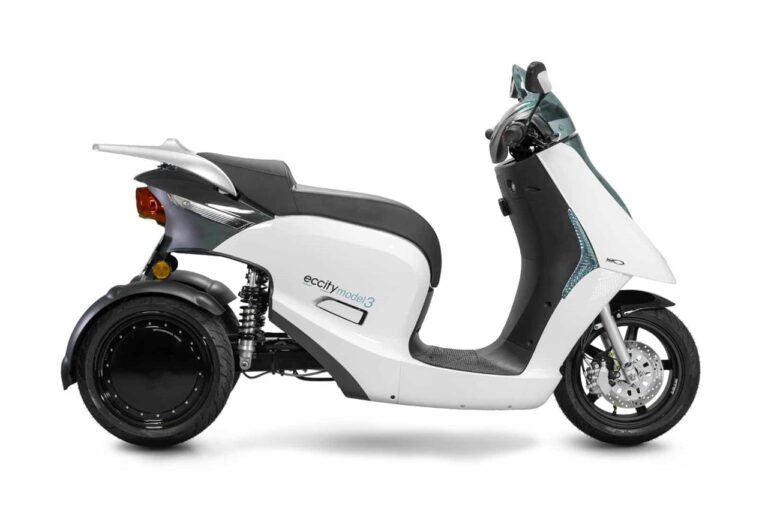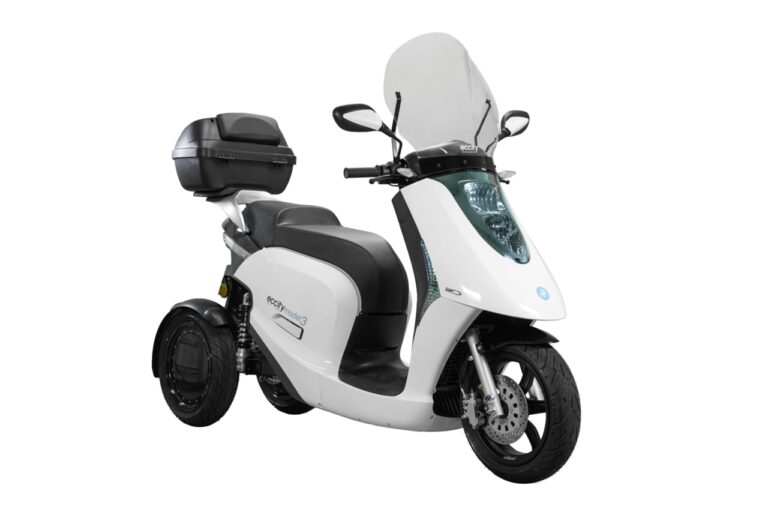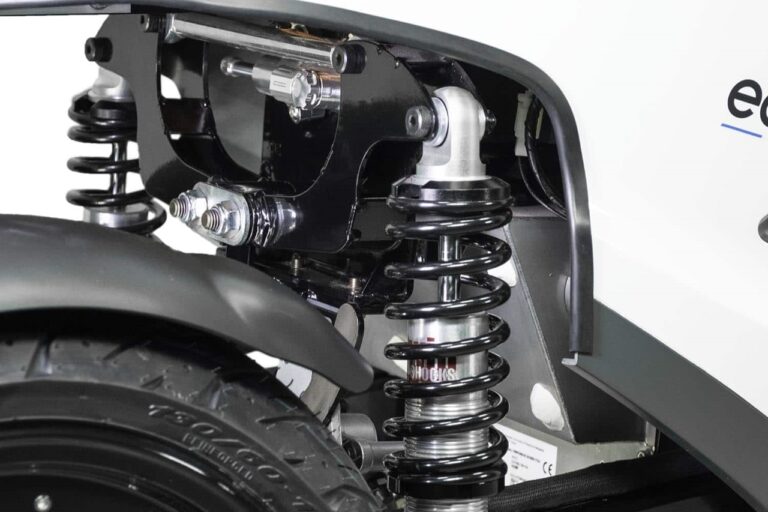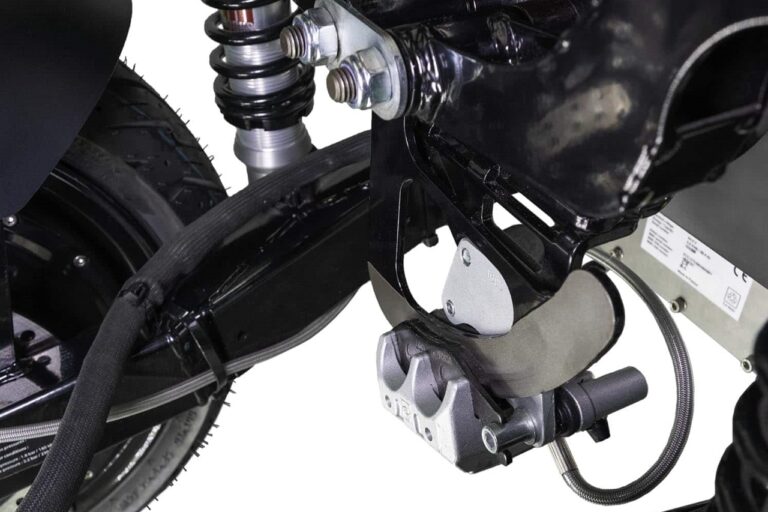 ECCity have released a powerful new 3 wheeler in the Model 3. It is the at the top of the allowable power capability in a 125cc equivalent bike with 2 x 5kw motors powering both back wheels. Maximum power is 13.2kw, powering this 191KG bike to a maximum speed of 70mph but can still be ridden on a CBT + L-Plates
3 wheels provides extra stability and it is perfectly adapted for the city, inter-city comutting or delivery. Its tilt mechanism makes it easy-to-use and comfortable thanks to its wide 13″ wheels with CBS.
Like the rest of the ECCity range, the Model 3 is leading the way thanks to its innovative dashboard, its natural elegance, its flat floor, its discrete shapes and its front wheel made in polished aluminium.
Equivalent to a 125cc scooter but offering better road performances and with 2 x 5KW electric motors, its range reaches 60 miles with speeds of up to 70mph. Its fixed 75.6v fixed battery can be charged to 90% via its integrated charger from a 13amp socket in just 3 hours.
The bike is on the UK OLEV Grant giving a 20% rebate which has already been deducted from the price. Colours available are Black and white and the bike by default comes is a 2 seater but a single seat delivery option is available.
| | |
| --- | --- |
| Make | ECCity |
| Model | Model 3 |
| Type | L3e |
| Voltage | 75.6 |
| Watts | 10000w |
| Removable Battery | No |
| Maximum Speed | 70 mph |
| Charging Time | 3 Hours |
| Range | 60 Miles |
| Battery Warranty | 3 Years |
| Bike Warranty | 2 Years |
| Grant Applicable | Yes |
| Brand | ECCity |
| Condition | New |